Tripura News
Politically Pressurized Tripura Police under Biplab Deb Failing massively in 'Actual' Job : Once again 2 Covid Positive Accused Persons Escaped from Police Custody from Covid Health Centre : 3rd Incident in 1 month
TIWN Aug 9, 2021
PHOTO : Accused persons escaped from Covid health centre. TIWN Photo Aug 9, 2021
AGARTALA, Aug 9 (TIWN): In the poll bound state Tripura, police are reeling under the ruling BJP party's massive pressure. Amid pressure on police to lodge fake cases against BJP's political opponents, they have massively failed to keep the law and order stable. Police's incapability in accomplishing their actual duties was exposed once again after two accused persons escaped from Tripura Police custody and such an incident though is not new and it started from July 10's International criminal's escape from Tripura and till today, total 3 similar incidents happened. The incident took place at the Dist Covid Health Centre in Unakoti Dist, Kailashahar. Reportedly, Bikash Debbarma and Prajit Malakar are two accused persons in criminal cases who were under police custody in Dist Covid Health Centre but amid tight security of police both managed to escape from the spot.
They had suspectedly escaped from bathroom window.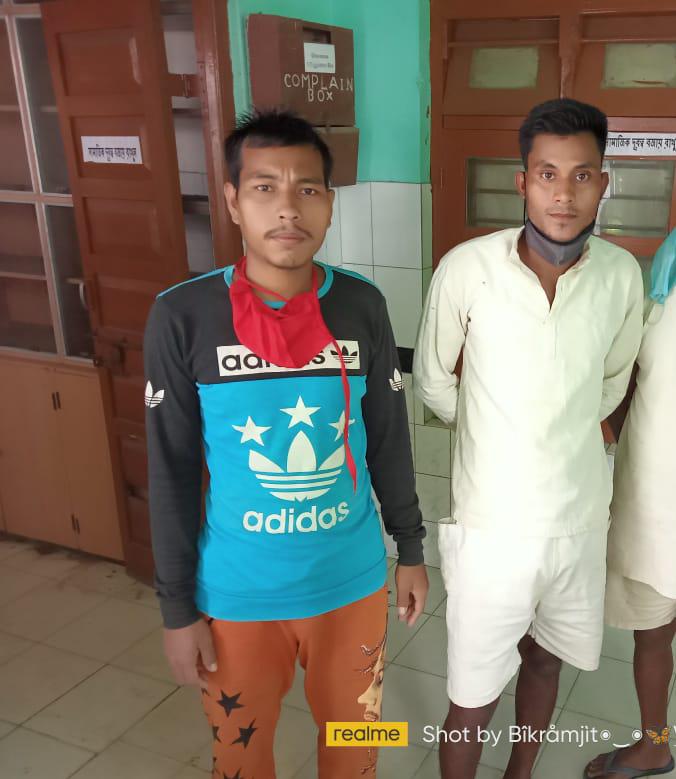 The Escaped Covid patients. TIWN Photo.