Tripura News
Students who could not Qualify in TBSE Madhyamik exams blocked National Highway
TIWN July 31, 2021
PHOTO : Failed Madhyamik candidates blocked National Highway. TIWN Pic July 31, 2021
Teliamura (TIWN): After Madhyamik results, many students blocked Ompi Chowuhani Assam Agartala Road.
The protest was held by the candidates who could not pass in Madhyamik examinations.
"According to TBSE board it was announced that all are passed. Due to covid situation students could not study properly as no guidance they could receive and all schools remained close during covid situation......", alleged an agitating student.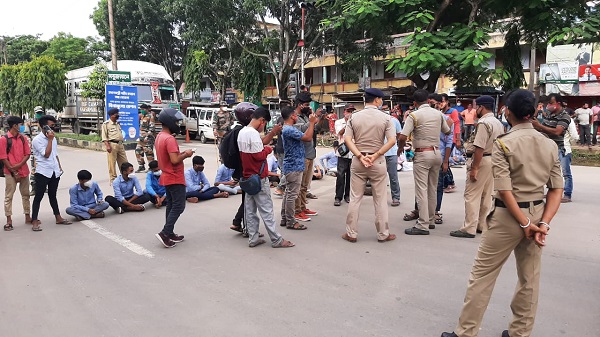 ​