Tripura News
Housewife Raped in Tripura Govt Hospital Bed
TIWN March 24, 2020
PHOTO : File Photo
AGARTALA, March 24 (TIWN): Health emergency situations are unable to control the rape outbreaks in Tripura.
In a shocking incident a housewife was raped in a State Govt hospital, horrified the whole State.
Lack of security once again proven in State Govt hospitals where Doctors, Medical staffs are being attacked often.
This rape incident took place at Madhupur Primary Health Centre after the security guards thought the rapist as the patient's husband.
Police in search of the rape accused Pradip Debnath.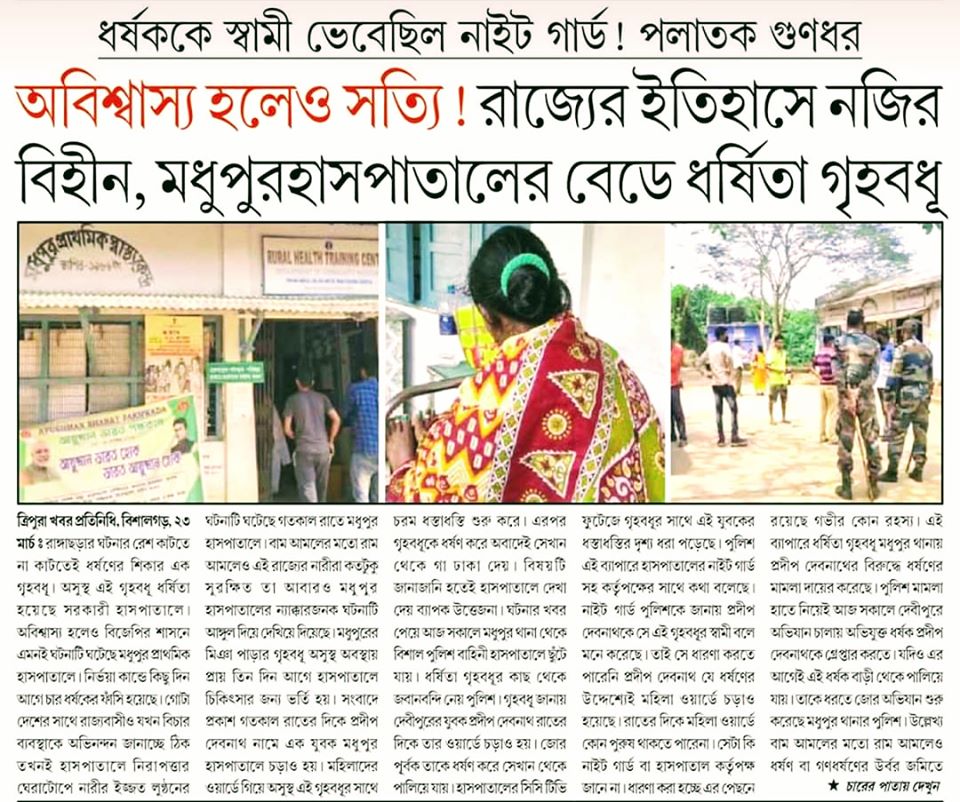 Source : News Published in a Bengali local newspaper