Tripura News
CM Biplab Deb is not invited in Air Conditioned Press Club Building Inauguration Programme, name missing in invitation card
TIWN Oct 19, 2020
PHOTO : Press Club inauguration invitation. TIWN Photos.
AGARTALA, Oct 19 (TIWN): CM Biplab Deb has not been invited in Air Conditioned Agartala Press Club Building inauguration programme, whereas in the foundation stone, it's Biplab Deb whose name is written.
As chief guest Deputy CM Jishnu Debbarma's name is typed in the invitation letter.
This incident happened after CM had threatened media in an open programme added by massive attacks on journalists.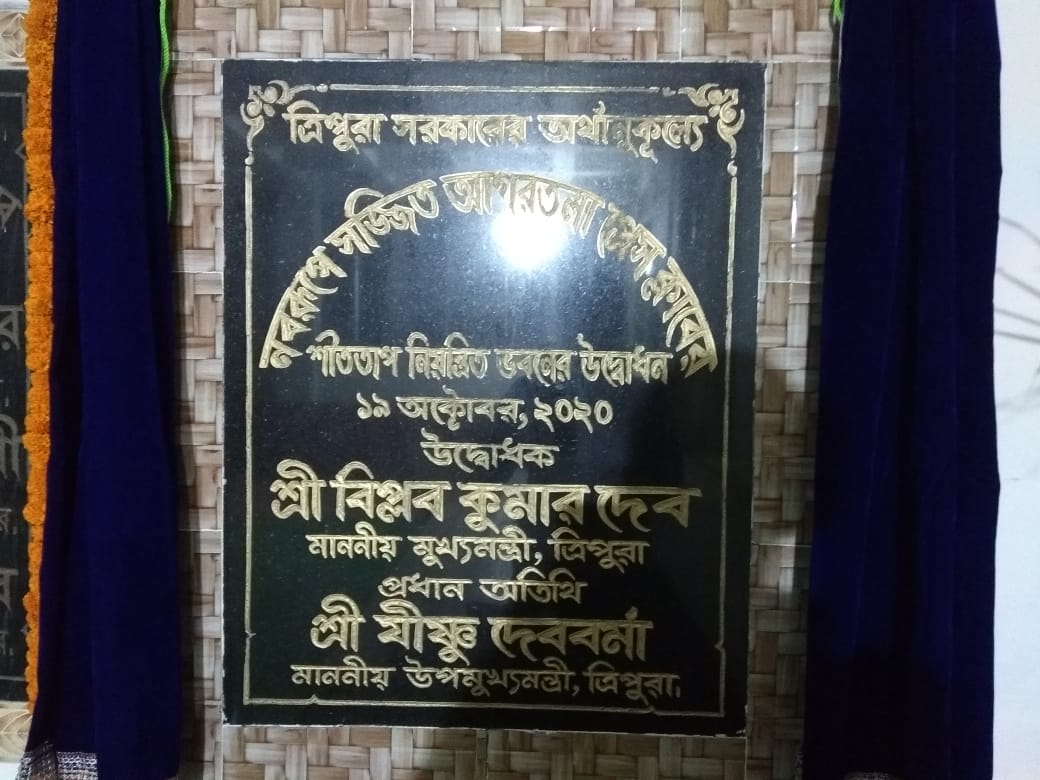 Foundation stone with CM Biplab Deb's name