Tripura News
Attack on Media : Udaipur's BJP Criminal cum Biplab Deb's childhood friend threatened 'Duranta TV' Channel Staffs to shut down Channel
TIWN Nov 21, 2020
PHOTO : Suman Roy Sarkar (Left), CM Biplab Deb (Right). File Photos.
UDAIPUR (Gomati Dist, Tripura), Nov 21 (TIWN): Illegitimate actions are at rise under Tripura Chief Minister Biplab Deb and attacks on media has taken a dangerous shape backed by criminalization of politics. Days after 'Pratibadi Kalam' newspapers were burnt, thrown in drains at Udaipur Rajarbagh stand on November 7 and 'Zee Tripura' office at Udaipur Town was severely attacked by BJP goons of Jamjuri, injuring the Zee Tripura MD's senior citizen father, patronized by CM Biplab Deb, now another TV channel Duranta TV was attacked by one wanted criminal Suman Roy Sarkar (Mantu), against whom a former SDM also filed FIR during his tenure in Udaipur, although no action was taken against the criminal on that time. BJP's local mafias Suman Roy Sarkar (Mantu) and Joy Chakraborty on Friday night 9.55 PM entered Udaipur's Duranta TV Office, threatened staffs to vacate office by today. Their faces were caught in front of Duranta TV Office's CCTV camera. Reportedly, Suman Roy Sarkar (Mantu) is CM Biplab Deb's backbencher school friend and now after BJP came in power, he is engaged in various illegal works openly, threatening public and involve in extortions.
The Duranta TV staffs were threatened by Mantu and Joy Chakraborty asking them to quite jobs or to see deadly consequences. Moreover, it was threatened them to shutdown office by Saturday and said, they will come again and the result will not be good then. No action against these two culprits have been taken till now by Udaipur police.
www.youtube.com/watch CCTV Camera footage caught Suman Roy Sarkar (Mantu) and Joy Chakraborty while entering Duranta TV channel.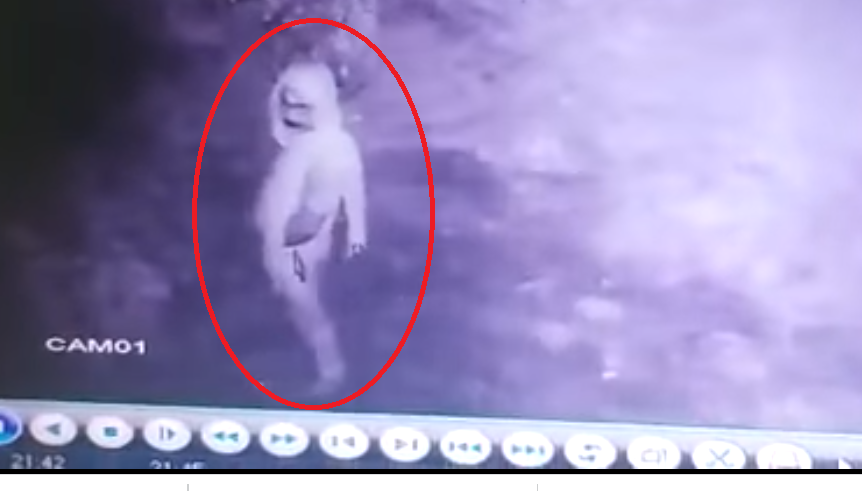 Suman Roy Sarkar (Mantu) waiting outside after threatening Duranta TV staff. He was waiting for Joy Chakraborty, who works under him and was still inside the media office.