Tripura News
Pig-Rearing Controversy : Tripura Education Minister's Anti-Teacher statement covered in National and Regional Media
TIWN Sep 15, 2020
PHOTO : Ratanlal Nath's Anti-Teacher statement published by various media
AGARTALA, Sep 15 (TIWN): Education Minister Ratanlal Nath who has been slammed by TIWN Editor Saumen Sarkar in his last talk show for his insulting remarks against teachers saying, pig-rearing can earn more than teaching, is now viral in social media, national media and even regional language based media.
Centering Ratanlal Nath's shocking statement on 10th of September TIWN Editor had asked the Minister to go for a "mental checkup" because such statement from a normal person can not be delivered.
The Minister has claimed that teaching profession can only earn about Rs. 7,000 to Rs. 10000 whereas pig rearing guarantees Rs. 15,000 per month.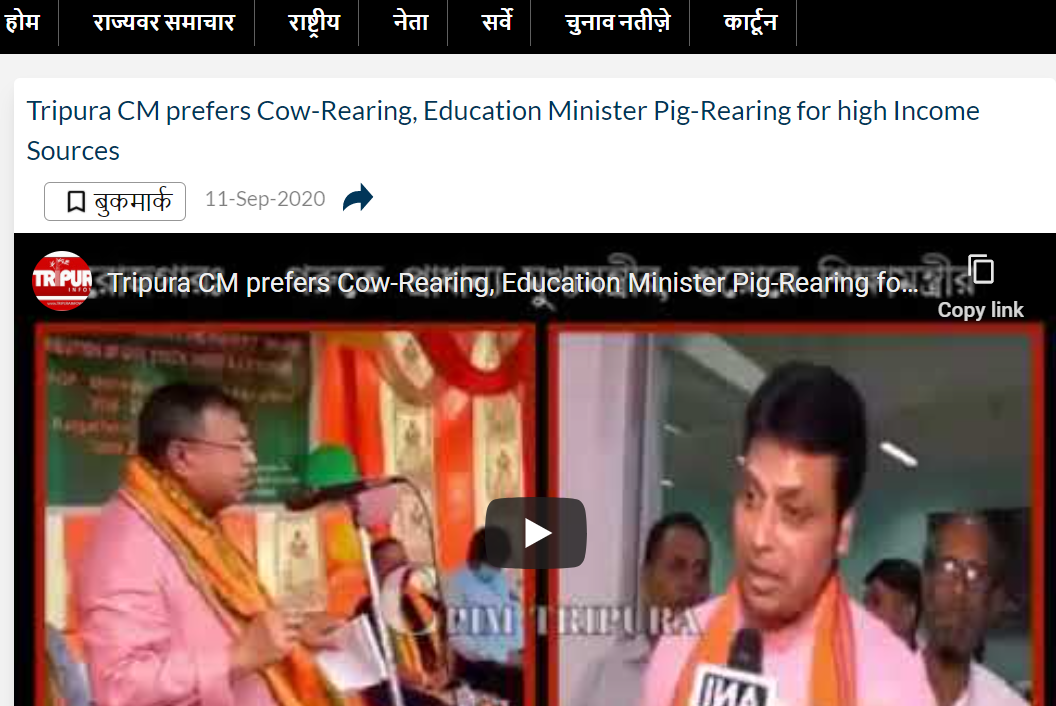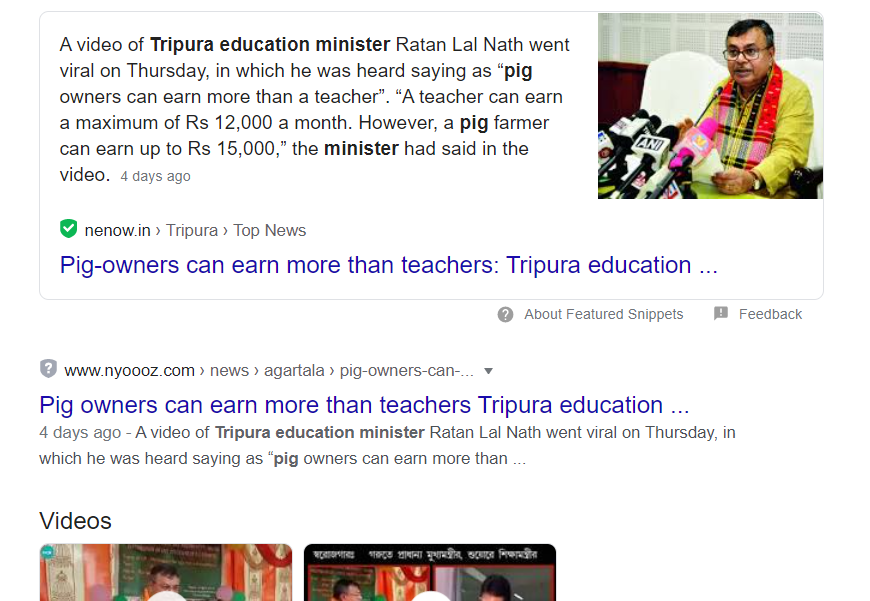 Various national media coverage on Tripura Education Minister's statement